Hope you like the site!
Whether you're brand new to Karate or at an advanced level - maybe you have a question to ask or a point to make.
So what's on your mind?
Are you enjoying training? What are you good at? What do you struggle with? What's your favorite Shotokan Kata and why? Thinking of switching styles or moving on? What would you like to see on this site?
Whatever it is, yell out and if you want to hear back - you will.
Tight Fists!

PS - what about this....
EXCLUSIVE TO DYNAMIC-KARATE.COM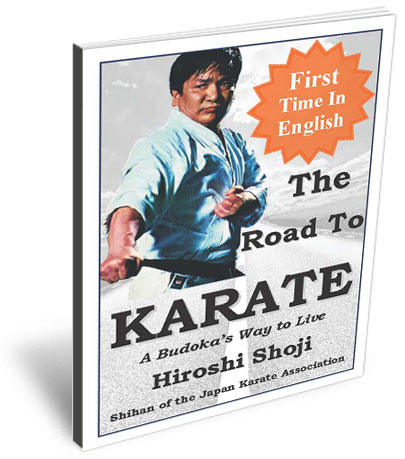 The fantastic new 150 page E-book "The Road to Karate" by the late JKA Master Shoji Hiroshi Sensei is available
NOW right here at dynamic-karate.com
PREVIEW THE FIRST TWO CHAPTERS ***FREE***
To preview the first 2 chapters completely FREE OF CHARGE just fill in the form below...
IMPORTANT - In the Comment Box put;

"Please Send Me The First 2 Chapters of Road To Karate"
...and we will email them to you privately at our discretion.
Please allow us a day or two to respond.
Go ahead and contact us now...
---
Back to Top of Page
Read About Master Shoji at our Karate Legends Page
Back From Contact Dynamic Karate To Karate - Home