Folks I'm Walt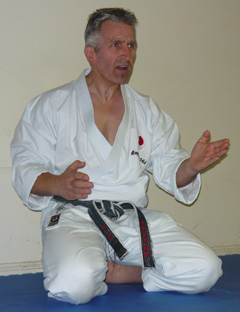 "We" is used a lot at this site because there's a bunch of us! But this wee bit's about me - cringe!
I live, work, train and teach Shotokan Karate in the best city in the world Melbourne Australia.
I come from the world of traditional Japanese Karate:
JKA member since 1973, Ranked 6th Dan, JKA Instructor, National Champion, National Team Captain, National Coach, Special Rights Holder to take JKA Official Dan Grade Examinations. bla bla bla...
...OK I know, I know - I'll Spare you the CV..!
---
Sick of the BS..?
Most of the Japanese Karate sites you visit have pages of this gratuitous stuff - Instructor Profiles, Galleries – every one better than the last.
Rank, titles and pretty pictures mean zip unless...
you train often and correctly
you go deep into what you do
you pass on what you know
you are always prepared to learn...
...that's how it all started!
The Okinawans wanted to learn from the Chinese and the Japanese wanted to learn from the Okinawans.
...without that appetite to learn – Japanese Karate just wouldn't exist!
---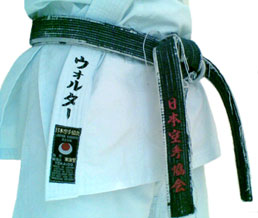 Real Learning...
I love helping students, especially when they really want to learn.
When I started doing Japanese Karate aged 14, I had a massive appetite for information (still do) but there was no internet.
When I wasn't training I'd travel ridiculous distances on public transport to libraries and city book stores lapping up all the Karate stuff I could find.
Getting information on the Japanese Martial Arts Styles is now a breeze.
But...
don't confuse information with knowledge.
You can suck up all the words, pictures and videos you like but that's not learning. If you want to learn Karate at home, start building a home dojo!
You CAN'T actually learn Shotokan Karate techniques properly online.
But you CAN get the practical knowledge you need to learn.
This site is here to do what I've been doing for decades – pass on knowledge and help you learn - the right way.
Knowledge definitely only comes from experience.
So if you want experience based learning - hang around.
I'll give it to you straight and true...

Tight Fists !


"It's YOUR Karate. No-one else's"
---